At Roger Pope & Partners we are proud to offer a carefully curated selection of designer eyewear alongside our clinical practice. Chosen from the very finest brands on the market, our selection captures the essence of fine design and craftsmanship. In today's blog entry we focus on the colourful world of Pomellato eyewear.
Synonymous with creativity and colour, Pomellato was founded in Milan in 1967 by Pino Rabolini – the heir to his family's goldsmith legacy. Introducing the prêt-à-porter philosophy to the traditionally conservative world of jewellery.
Rabolini revolutionised women's fashion choices while shaping Pomellato with a powerful, fashion-forward identity. Fifty years later, his jubilant, distinctive designs have grown to be revered both in Italy and across the international jewellery landscape.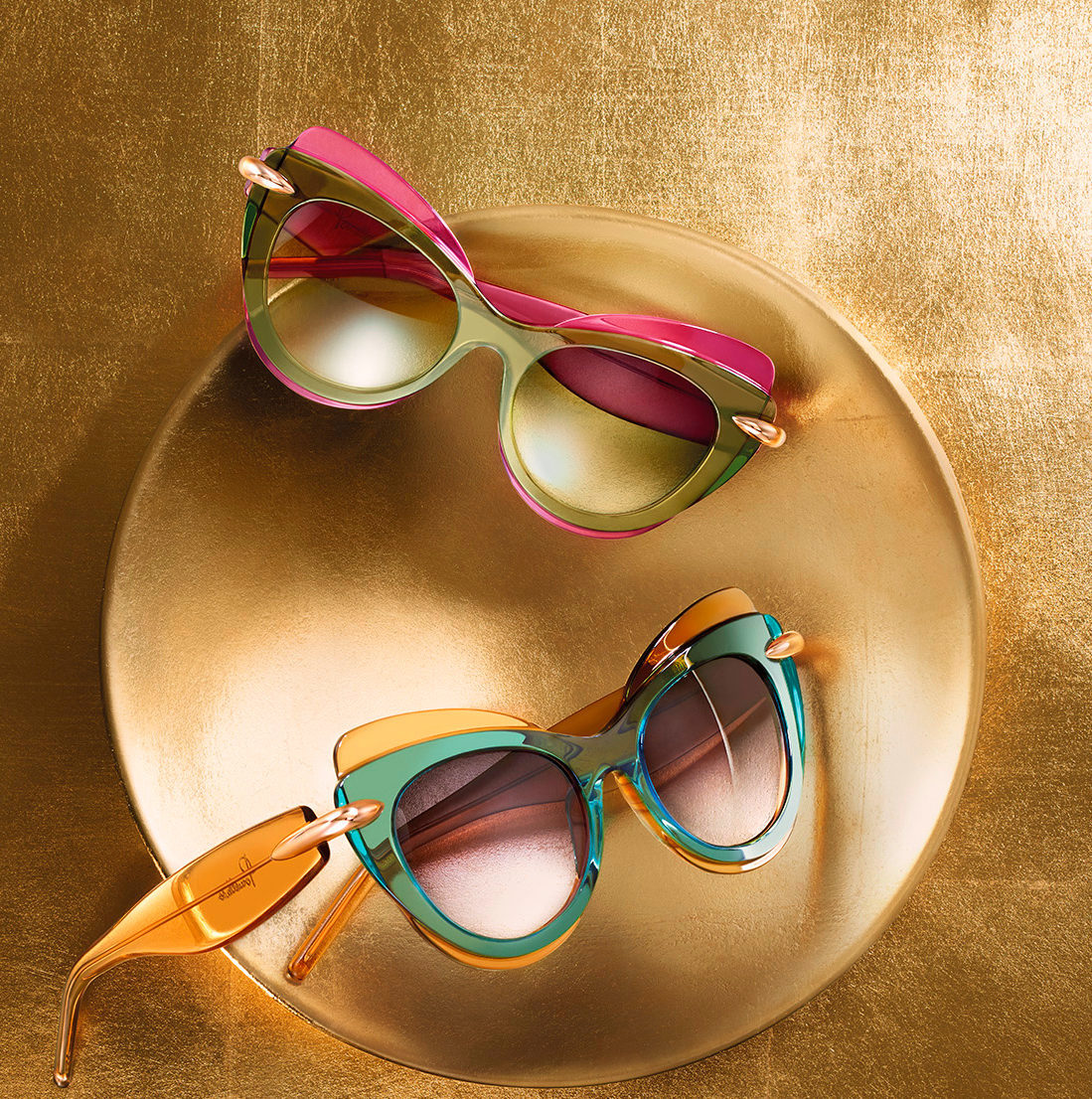 Expressing an avant-garde, original approach, Pomellato's sophisticated coloured stone combinations feature peculiar gem cuts and visionary designs. Impeccably crafted, Pomellato pieces have led the brand to embody a modern yet unconventional beauty, immediately recognisable per the maison's signature style.
Pomellato's new eyewear collection reveals the brand's colourful and unconventional aesthetic through a unique design approach distinguished by smooth combinations and exclusive details inspired by the glowing beauty of precious stones. Sophisticated shades and luminous touches add an instantly glamorous feel to every style included in the season's offering, which features the sunglasses' oversized proportions and graceful contours on the optical frames.
The brand's artisanal sensibility stands behind the elaborate reinterpretation of the collection's iconic styles, reimagined with unexpected finishings and sparkly embellishments that combine timeless allure with contemporary flair.
The naked splendour and playful spirit of the Nudo gems is evoked in the exquisite evolution of the cat-eye style and in the amplified square silhouette customised with an edgy double lens design enhanced with vivid colour contrasts. These voluptuous shapes are alternated with lightweight constructions in acetate, featuring an integrated metal plaque on the rim that highlights the shiny transparent textures.

Why not visit our London opticians in Marylebone to view our beautiful range of Pomellato sunglasses and more. Contact our teams via ncs@rogerpope.co.uk or on 020 7935 2124 for more information.